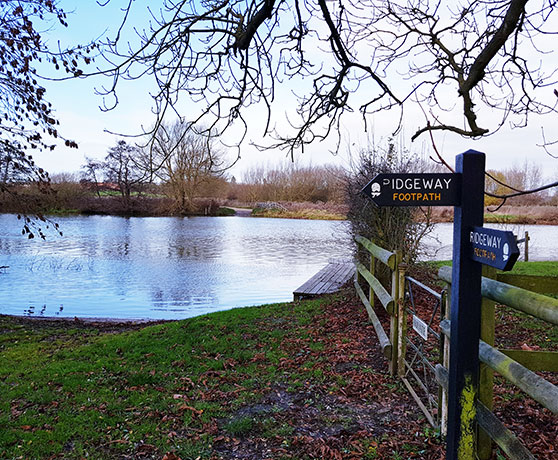 Why choose a Walking Business Coach?
Is continual busyness tiring you out?

Are you feeling overloaded?

Do you lack clarity in areas of your business life?

Need 'time out' to reflect and make new plans?

Could you think better on the move, out in the fresh air?
Your Walking Business Coach will walk side by side with you, listening, prompting and guiding you to find your best way forward. Walking relaxes you, stimulates creativity, and encourages reflective thinking. The most important things to focus on will become crystal clear.


Is it time to put your phone to one side and get out from behind your desk?
Find out more about Walking Business Coaching
Testimonials
'I find that walking business coaching creates a 'stress free' environment, away from all the distractions of the office, I can concentrate on the matter in hand. Walking gets the blood flowing in in my body and my brain and we seem to cover so much more ground (Literally!)'
Ashley Lewis - Ashley Lewis Construction
'My first Clarity Day with Jackie was really enlightening. I found myself opening much more, walking together, than I would have, if we had been sat in an office. I gained many useful personal insights, as well as, a much clearer picture of the direction in which I want to take my business and the life/work balance that is important. I will continue to incorporate walking into my monthly coaching sessions with Jackie.'
Jon Pay - HDL Construction
'My walking business coaching with Jackie takes place in Hyde Park in London. This is the first time I have experienced this style of coaching. I have found myself able to get things off my chest and clear the way for a new fresh plan. Keeping things simple works for me.'
Steve Defries - Key Solutions Europe
'I find when I walk and talk, I can think so much more clearly and creatively, so walking with Jackie and exploring some of possible pathways I could take with my business was incredibly useful. Jackie is an excellent listener and asks questions that really help to evoke insights that really prompt change. I would highly recommend this style of coaching.'
Tim Cadel - Festive Promotions.
I combined an element of 'Walk and Talk' into my monthy coaching plan. I do a lot of travelling, sitting in my car and at my desk and walking really freed up my thinking and got me moving my body. Jackie used an agreed structure as a guide for our weekly 60 to 90-minute walks. I always prepared beforehand and talking it through whilst we walked really helped me to focus me on the most important things each week. Walking forward also seemed to create the positive momentum I needed. Over the 14 months I worked in this way with Jackie I fulfilled all the goals I set and moved my business and myself forward significantly. I would highly recommend this method of business coaching.
David Curley - European Transport Solutions Ltd
'I felt I was frustrated with things within my business when I started my walk and talk business coaching. The first session really helped me because you allowed me to dump all my frustrations. I feel much better and more positive now. I have been able to make a plan, stick to it, and it is amazing how much I can see changing in exactly the way I want it too.'
Mike Chilman - MCFP
Jackie is developing her services to include business coaching while walking - what a great idea! I sampled Jackie's walk and talk recently, exploring ideas around how to develop my business and was delighted with the outcome. Jackie sent me preparation to do beforehand, which meant we could use our time together wisely and focused on what I wanted to achieve. Jackie listened carefully, asked insightful questions and gave me the space to think through what I needed to do. Jackie also shared her thoughts and gave me some great ideas. Being outdoors seems to bring more energy to the conversation and we were able to use our surroundings as metaphors - very powerful. I came away with an action plan and realistic milestones - just need to put it into practise now! Thanks Jackie :-)
Helen Isacke - Trusted Coach Directory
My walking coaching sessions helped me to refocus my strategy and energy for one of my businesses. I needed time out to re-focus and gain clarity with what was required to move forward. Talking and walking with Jackie really help deliver clarity, fast. Unexpectedly, she also really helped me focus on improving the life / work balance and making sure I had time for those I love. I have made some important changes and am feeling much happier as a result. I highly recommend walking and talking with Jackie.
Wayne Pollock - Shift A Car Ltd
My walk and talk sessions forced me to take time out to exercise and free up my mind from trivia at the same time. Having conversations in this natural environment allowed a level of openness and connection that was enlightening. A refreshing rediscovery of what really matters to me and why, which I valued highly. This has helped me take the first steps towards making some important changes in my life.
Paul Ray - Care Consultant
'Jackie and I used a walk and talk to plan a joint venture. We got more done in a morning's walking than we would have if we had been sitting still inside. By walking together, we were both able to be more creative and generate the necessary momentum to move the project forward. Our coffee shop planning had a real buzz about it!'
Chantal Cornelius - Apple Tree UK