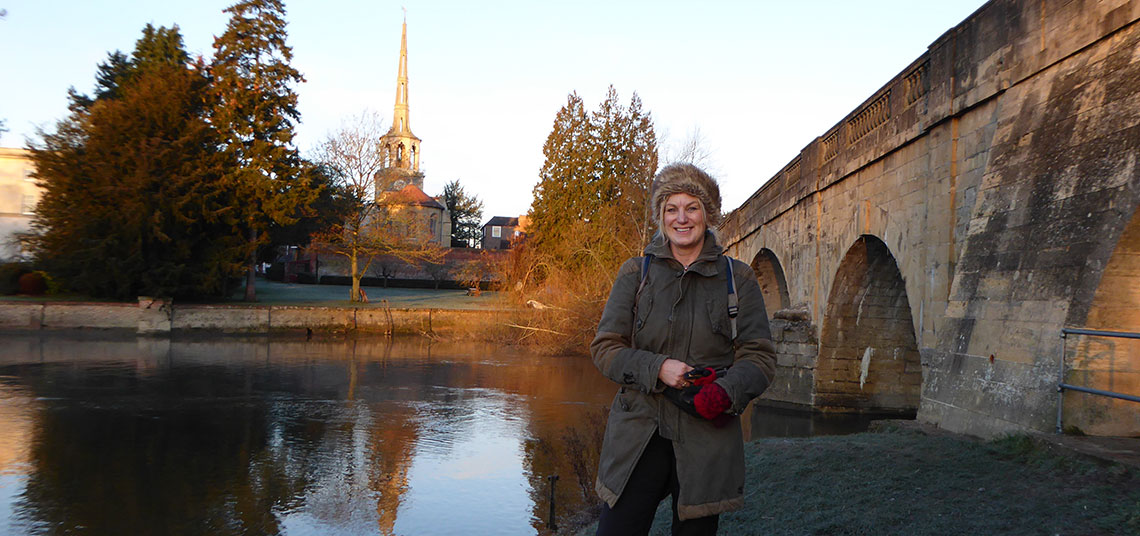 My route through life and business has enabled me to share all that I have learnt and continue to learn along the way.
I have always believed in the importance of being natural, authentic and practical in business, and fully living my core values. We can all get lost, go off track, try to carry too much and in doing so loose sight of what is right for us. I was no different to anyone else.
The power of walking in my life
I have experienced how magically being out in nature on your feet connects and grounds you in a way that helps find answers to important questions. Walking can lift you, carry you and re charge you. It has done that for me over the years. I have walked through many challenges as a business owner and in my personal life.
In 2015 after a period of high stress, I took time out of my busy business life to walk 'The Caminos De Santiago de Compostella', several famous pilgrimage routes across Spain France and Portugal. Whilst walking many 100's of miles on foot carrying a very large ruck sack, I had plenty of time to reflect.
I had time to take a good, honest look at my life and my business.
On my return I was inspired to begin the process of letting go of the things that were not serving me, reconnecting with my true values and taking a slightly different path.
Knowing how powerful it can be to have time and space in nature, away from all distractions and how healing walking can be. I decided to use walking as a vehicle to help my busy business clients from both a coaching a networking perspective.
The Walking Business Coach was born alongside Natural Netwalking.
The Walking Business Coach in the Boardroom
Having helped many clients over the years coaching In the Board Room environment I still offer this option, if it is the right environment to achieve the desired outcomes my client has.
How am I qualified
I am a professional business coach and sales expert with over 15 years' experience. I am a best-selling author, contributor to Sales Genius (2018), My Camino Walk (2018) and sole author of In Pursuit of Slow (2018/19) and Quick Wins in Sales and Marketing (2015). I am also a master practitioner in NLP.
Learning from business experience
My career in sales, management and marketing allowed me to experience both corporate and small business worlds. I understand the different pressures, demands and associated life styles. (I have worked in start-ups and established national brands)
My work as a business and sales coach over the last 15 plus years has given me the opportunity to work with and help many ambitious business owners, professional practices, and entrepreneurs. I am continually learning about and sharing better business practices and insights.
I have also learnt that business success is not just about the next action being ticked off the list – or the size of the bank balance! Success, for many, is more about a feeling of happiness and satisfaction.
In my spare time, I spend as much time as possible outdoors, running, walking and cycling in nature which inspires my writing, coaching and speaking insights.
That's enough about me …. over to you!